Everyone loves a good salad. But finding delicious options that won't compromise your health can be a challenge for diabetics. It's disheartening when the most enticing salads are heavy on ingredients that don't align with your dietary needs. However, there's good news: you don't have to sacrifice taste to meet your dietary requirements. Here's a collection of mouthwatering diabetic salad recipes with combinations that strike the perfect balance between flavor and diabetes-friendly ingredients.
1. Asian-Inspired Salmon Salad
This salad is a flavorful combination of omega-3-rich salmon, crunchy vegetables, and a tangy Asian-inspired dressing.
Ingredients
Grilled or baked salmon filet
Mixed greens
Shredded carrots
Thinly sliced bell peppers
Edamame beans
Sliced cucumber
Sesame seeds
Low-sodium soy sauce
Rice vinegar
Fresh lime juice
Preparation
Grill or bake salmon and break it into bite-sized pieces once cool. In a stainless steel serving bowl, combine mixed greens, carrots, bell peppers, edamame beans, and cucumber. Top with salmon and sprinkle sesame seeds.
Whisk together soy sauce, rice vinegar, and lime juice to drizzle over the salad before serving.
2. Chickpea and Roasted Vegetable Salad
A nutritious plant-based option with protein-packed chickpeas and an array of roasted vegetables that add a caramelized and smoky taste to the dish.
Ingredients
Canned chickpeas
Bell peppers
Cherry tomatoes
Cucumbers
Red onions
Feta cheese
Cilantro
Lime juice
Olive oil
Black pepper
Preparation
Drain and rinse the chickpeas. Roast the bell peppers, cherry tomatoes, and red onions and let cool before combining them with the chickpeas, cucumbers, and crumbled feta. Dress with a spicy dressing made up of cilantro, lime juice, black pepper, and olive oil.
3. Caprese Salad With a Twist
This salad offers a delightful twist on the classic Caprese, featuring fresh mozzarella, juicy strawberries, and a balsamic glaze.
Ingredients
Fresh mozzarella cheese
Ripe strawberries
Fresh basil leaves
Mixed greens
Balsamic glaze
Preparation
Slice fresh mozzarella into rounds and halve the strawberries. On a plate, arrange mixed greens, mozzarella slices, and strawberry halves. Garnish with fresh basil leaves and drizzle with a balsamic glaze for added flavor.
More Diabetic Salad Recipes
4. Strawberry Spinach Salad with Walnuts
This salad combines the sweetness of strawberries, the crunch of walnuts, and the nutritional goodness of spinach, making it a delightful and nutritious addition to your diabetic-friendly menu.
Ingredients
Fresh spinach leaves
Sliced strawberries
Crumbled goat cheese
Chopped walnuts
Red onion (thinly sliced)
Balsamic vinaigrette dressing
Preparation
In a large bowl, combine fresh spinach leaves, sliced strawberries, crumbled goat cheese, chopped walnuts, and thinly sliced red onion. Drizzle with balsamic vinaigrette dressing and toss gently to coat.
5. Mediterranean Quinoa Salad
The Mediterranean diet is highly recommended for people with diabetes. We love this vibrant salad's blend of fiber-rich quinoa, heart-healthy fats from the olives and olive oil, and the burst of flavors from its fresh ingredients.
Ingredients
Cooked quinoa
Cherry tomatoes
Cucumbers
Kalamata olives
Red onions
Feta cheese
Fresh parsley
Lemon juice
Olive oil
Preparation
Cook the quinoa and let it cool before combining it with tomatoes, cucumbers, olives, onions, feta, and parsley. Dress it up with lemon juice and olive oil.
6. Grilled Shrimp and Avocado Salad
This one offers a delightful combination of low-fat protein from the grilled shrimp and avocado's heart-healthy monounsaturated fats.
Ingredients
Grilled shrimp
Mixed greens
Avocado
Cherry tomatoes
Red onions
Bell peppers
Light citrus dressing
Preparation
Grill shrimp until cooked, making sure to take them off the heat when they pink. Place a bed of mixed greens on a plate and arrange the shrimp, avocado, tomatoes, onions, and bell peppers on it. Drizzle with a light citrus dressing.
7. Roasted Beet and Goat Cheese Salad
This salad showcases antioxidant-rich beets, satisfying goat cheese, and the crunch of walnuts for a nutritious and flavorful experience.
Ingredients
Roasted beets
Mixed greens
Goat cheese
Walnuts
Balsamic vinaigrette dressing
Preparation
Roast beets until tender and let cool before cutting them into bite-sized pieces. Combine with mixed greens, crumbled goat cheese, and walnuts. The mixed greens can include your choice of lettuce, arugula, or baby spinach.
Drizzle with a dressing of balsamic vinegar, olive oil, Dijon mustard, honey, salt, and pepper.
Enjoy Health, Flavor, and Satisfaction in Your Bowl
Incorporating these salads into your meal plan will give you a variety of wholesome and flavorful options that support your health and well-being.
So, go ahead! Indulge in these delightful meals and savor every bite of their nourishing goodness. Stay healthy, enjoy your meals, as well as these delicious diabetic salad recipes, and happy salad-making!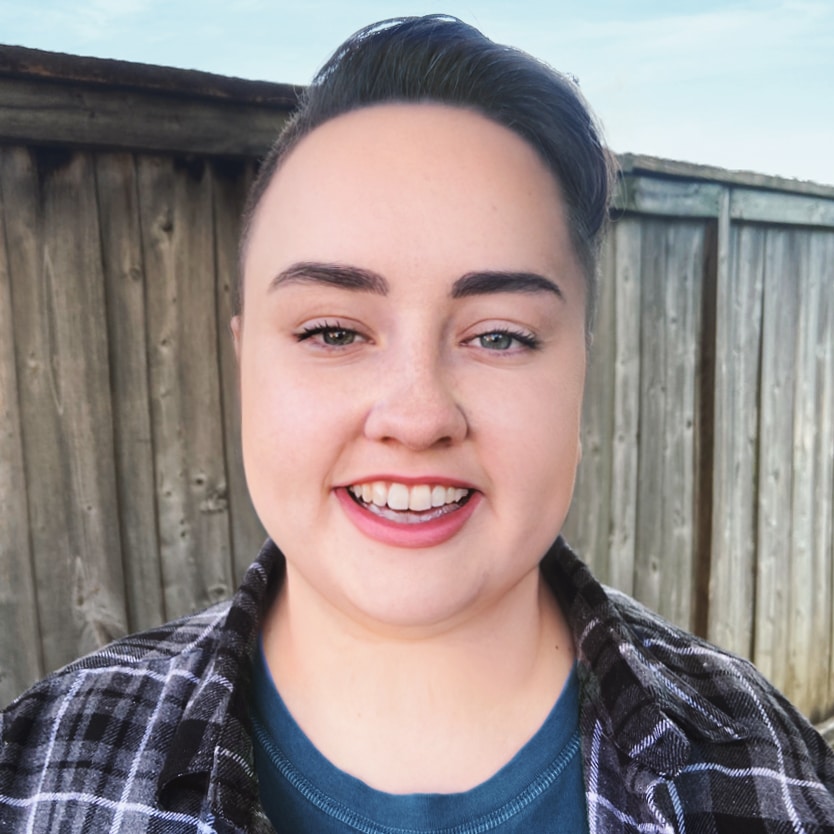 Laura Henry is a writer and editor with a passion for alternative health products and practices. When they're not outside with their rescue dog, they spend their time exploring local wellness/new age spaces and practicing yoga.