It's hard to stay motivated when you're not seeing results. It's even more difficult to stay on track if you're not enjoying your workout plan. Instead of suffering, you should take action! Even a minor adjustment or two can really help to turn a chore into a hobby, and in turn, a routine you love. Whether you're a seasoned fitness guru or just getting started, these tips for choosing the right workout program can help with how to proceed.
Choose an Activity That Gets You Moving
Crunches are great and all, but you won't find a lot of passionate crunchers out there! The best way to get fit and stay fit is to blend your hobbies and your fitness plan. You'll find that going bicycling, playing on a local sports team, joining fun fitness classes, or even learning to play the drums can get you in shape before you even realize it. Choose a hobby or activity that makes you sweat. Even if you don't stick with it long-term, it's a rewarding experience that can help get your body moving and improve your habits along the way.
Start Small if Necessary
Changing your physical lifestyle drastically overnight isn't always the right idea. Pushing yourself too hard too soon can make you less likely to do it again in the future. After all, it's human nature to want to avoid unpleasant experiences.
The first step is to just get moving. You could try seated exercises, such as leg lifts. You could even incorporate video games into your routine. According to WebMD, "Exergames similar to Wii Fit are a good way for couch potatoes to get a little exercise.
Think About Timing
The ideal workout program isn't always practical. Sure, starting your day with a jog is a great idea, but what if you have to get the kids ready for school? The best workout plan is consistent. Think about your typical day, and try to find a workout plan that fits right in. You might have to make a few adjustments to your schedule, but that's better than trying to completely revamp your life.
Reach out to the Community
The fitness community is warm and welcoming, so don't hesitate to reach out for specific advice on how to proceed. What works beautifully for one person may not be ideal for another. You could post on online forums, chat with locals at the gym, or even hire a personal trainer. You can even share these useful tips for choosing the right workout program.
It's easy to feel lost and alone as you start your fitness journey, so don't hesitate to lean on others. In addition to getting some great advice about fitness routines, workout supplement stacks, dietary habits, and other crucial topics, you can find like-minded people who can help to hold you accountable, keep you motivated, and celebrate milestones with you. Fitness is always better with a friend.
Look for Opportunities to Exercise
The world is made of exercise equipment! Even if you don't have a gym nearby, you could take the stairs instead of the elevator for cardio. You could learn plank variations to strengthen your core. If you're motivated, you'll find endless opportunities to work fitness into your daily routine. Of course, it's best to embrace a full exercise plan, but just getting more active in your day-to-day life is a huge step forward on your journey.
Tweak Your Current Routine to Perfection
You don't always need to start from scratch. Sometimes just making some positive adjustments is all it takes to start seeing big results. Instead of running a mile, make it two. Instead of doing 30 crunches, make it 50. Feeling bored? Learn a new exercise or invest in some gym equipment for your home. Even just changing up your workout routine can change up the mood and deliver a big boost of motivation.
Track Your Progress
Keeping a fitness journal is a fantastic way to determine the best approach that works specifically for you. It may take some time, but eventually you'll have a compilation of data you can use to make informed decisions. Maybe you could spend a month focusing on cardio and the next month focusing on weight training, and then compare results. Sometimes the best method is to just try everything and see what sticks. Hoping these tips for choosing the right workout program help with your healthy journey to optimize your diabetes health.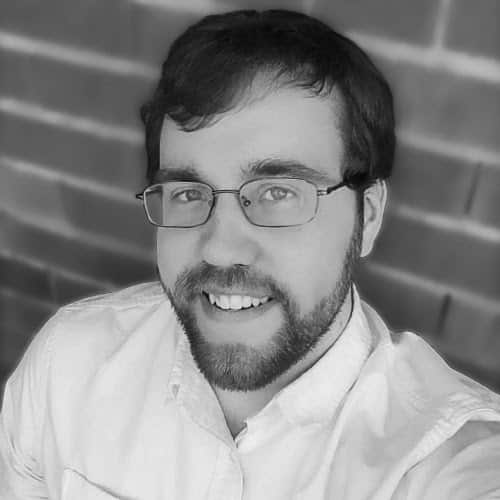 Aaron Smith is an LA-based content strategist and consultant in support of STEM firms and medical practices. He covers industry developments and helps companies connect with clients. In his free time, Aaron enjoys swimming, swing dancing, and sci-fi novels.