Medical device maker Medtronic has won Food and Drug Administration (FDA) approval for the MiniMed 670G device. The "hybrid closed loop system" monitors and adjusts glucose and insulin levels in patients with type 1 diabetes. The first artificial pancreas approved of its kind for treating diabetes will hit the market in spring of 2017.
The closed loop system is comprised of a glucose sensor, insulin pump, and a program called SmartGuard HCL that Medtronic says is its "most advanced algorithm to date." The sensor continuously monitors glucose levels every 5 minutes and then automatically adjusts how much insulin it delivers so that patients can hit their target blood sugar levels, and a smartphone-like device lets users know what their glucose and insulin metrics are. It essentially serves the role that a healthy pancreas is supposed to address. This is a much better system than the MiniMed 530G insulin pump along with the Enlite Sensors to manage your diabetes since it automatically administers insulin when needed.
Pictured is the MiniMed 670G device: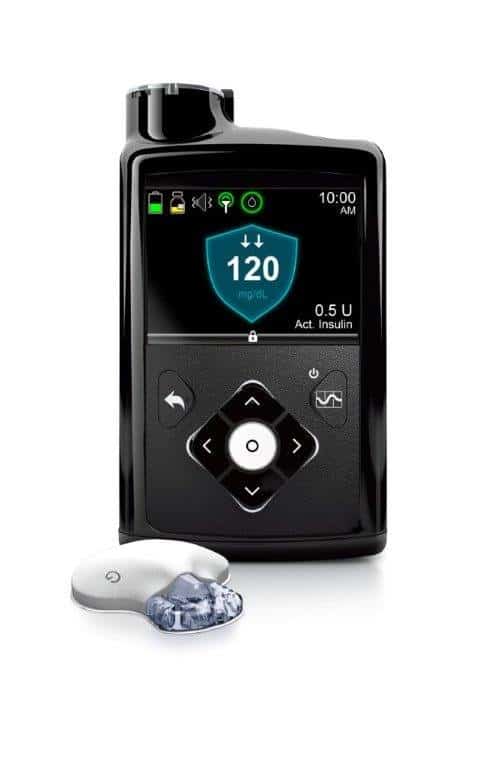 I'm a type 1 diabetic with diabetes knowledge in t1d and t2d, as well as nutrition and low-carb keto diet information, fitness and exercise programs to help keep you in optimal diabetes health. Take advantage of our diabetic health tools for a healthier lifestyle!